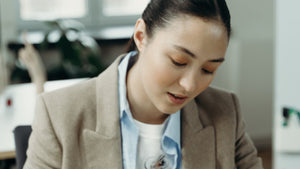 Staff Payout is a subscription-based time and payout management service with a dedicated Payout Officer for Clients seeking to outsource their payout work, the said service includes timesheet and billable hours computation and preparation of payout disbursement for your staff.
Staff Payout

Price

Staff Payout Package (Subscription-Based) Starts at ($200/Month)

Dedicated Payout Officer (10 Payees)

Weekly, Bi-Weekly, or Monthly Report Summary


Timesheet and Billable Hours Computation

Payout Disbursement Preparation

P10,000 / $200 / Month

Additional Charges

Additional 1-10 Payees or Month

P10,000 / $200 / Month
Terms of Service
Terms of Service: Stafify is a BPO (Business Process Outsourcing) and a Digital Agency Solutions company providing Offshore Staff Leasing (Managed Operations), Project Based Outsourcing, Onshore Staff On-Demand and other related solutions, products and services through its E-Commerce Marketplace Platforms, Sales Channels and neither a Health Care Provider, Medical Practitioner, Manpower Agency, Educator, Advisor, Attorney-at law, Legal Counsel, Specialist nor alike.
By accessing Stafify website, downloading, installing and using its web or mobile-based applications including all of its other platforms or simply availing any Stafify Solutions, Products or Services, you as the Client, Visitor, Guest, User and others who access, avail, or use the platform hereby acknowledge and agree that you have read and understood the accompanying engagement benefits, risks, and alternatives, and to be bound by Stafify Terms of Service, Privacy Policy, Refund Policy, Disclaimer including all applicable laws and regulations, and agree that you are responsible for compliance with any applicable local laws and international law and you agree that you consent us including our partner independent service providers to perform your requested service. If you do not agree with any of these terms, you are prohibited from using or accessing this site. The materials contained in this website are protected by applicable copyright and trademark law.
The Company and Client are sometimes referred to collectively herein as the "Parties" and individually as a "Party."  This Agreement is made in pursuance of the Service or Project described herein, on the website, web app, mobile app or marketplace for services owned by Stafify BPO & Digital Agency Solutions Worldwide ("Stafify") at the domain and subdomains of www.stafify.com (the "Site").  All capitalized terms not defined in this Agreement have the meanings given to such terms in the Terms of Service Agreement ("Terms of Service") available at the Site, unless the context requires otherwise.