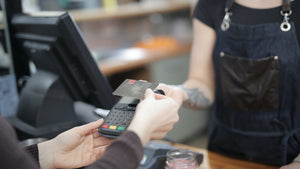 Download and Sign Up to BillEase for Easy and Faster Checkout!
Mobile Point of Sale System (POS)
Mobile Point of Sale System with E-Commerce Online Store Website Business Package (One-Time Setup Fee + Basic System Maintenance Fee - Monthly Subscription) All Plans Requires 50% Down-payment
Demo:

Benefits
 

Increase Business Credibility
 Present your Business Anytime, Anywhere
 Automated Business Transaction
 Organize Customer Profile and Build Customer Base
Automate Order and Product Management

 Automate Product Inventory and Restocking
 Showcase Collections and Sell Products On-The-Go
 Accept COD, Debit, or Credit Card Payments
 Intelligent Reporting (Orders, Sales, Revenue and Accounting)
 Organize and Schedule Shipment and Deliveries
 Synchronize Transactions with your Admin and Delivery Team
Specifications

Software
(1) Staff Account 
(3) Store Locations
Initial (6) Product Collection

Initial (30) Product Upload
Responsive Design (Mobile, Tablet & Desktop)

Shipping and Taxes Management System
Discount Management System
Gift Card Integration
Online Payment Integration
Inventory Management System

Order Management System
Customer Management System
Email or SMS Notification (Order & Fulfillment Status)

Mobile POS - BIR Accreditation Not Included (Optional) +Registration Fee

Mobile POS - Barcoding or QR Coding System (Optional) +Monthly Recurring Fee
Mobile POS - Cloud Accounting System (Sales & Expenses Tracking) (Optional) +Monthly Recurring Fee
Mobile POS - Employee Time Keeping and Management (Optional) +$10 USD (Monthly Recurring Fee)
Mobile POS - Unlimited Store Staff, Smart Inventory Management, Omnichannel Selling Features, Unlimited Registers, Staff Roles, Staff Permissions, In-Store Analytics, Shipping Management, Local Delivery Management, and a lot more on Pro Plan (Optional) +$89 USD (Monthly Recurring Fee)
Hardware (Optional) Stay Connected to your Business
+Plan 599 SIM with Device - (2GB of Data, Unli All-Net Text, Unli All-Net Calls, Calls to Duo, and Landline) Device Cashout (TBD) / (24) Months Amortization and Contract Period 

+P6,000 (One-Time POS Hardware Cashout) Cash Drawer, Barcode Scanner, and Order Receipt Printer
+Payment Terminal POS (One Time Fee) Or;
+Payment Terminal POS (Installment) 12 Months Or;
+Payment Terminal POS (Subscription-Based)
Per Month Per Device + Card Fee Per Transaction

Monthly Recurring Fee (Subscription Specifications)
Basic System Maintenance Fee for 3rd Party Subscriptions (P450 - P1,500+) 

CMS (Content Management System) and/or

MPOS (Mobile Point of Sale System) and/or

Other Subscription Fees
Stafify Basic System Maintenance Fee (P750)
Technical Support
Monthly Mobile POS Audit

Security and System Check-Up
Additional Charges (Optional)
Additional Products Upload
Customization
Other Integrations

Recommended for Business Categories Below

Retail Businesses
Cafes & Restaurants
Resorts & Spas
Accommodations & Hotels
Hardware Shops
Beauty Shops
Terms of Service: Stafify is a BPO (Business Process Outsourcing) and a Digital Agency Solutions company providing Offshore Staff Leasing (Managed Operations), Project Based Outsourcing, Onshore Staff On-Demand and other related solutions, products and services through its E-Commerce Marketplace Platforms, Sales Channels and neither a Health Care Provider, Medical Practitioner, Manpower Agency, Educator, Advisor, Attorney-at law, Legal Counsel, Specialist nor alike.

By accessing Stafify website, downloading, installing and using its web or mobile-based applications including all of its other platforms or simply availing any Stafify Solutions, Products or Services, you as the Client, Visitor, Guest, User and others who access, avail, or use the platform hereby acknowledge and agree that you have read and understood the accompanying engagement benefits, risks, and alternatives, and to be bound by Stafify Terms of Service, Privacy Policy, Refund Policy, Disclaimer including all applicable laws and regulations, and agree that you are responsible for compliance with any applicable local laws and international law and you agree that you consent us including our partner independent service providers to perform your requested service. If you do not agree with any of these terms, you are prohibited from using or accessing this site. The materials contained in this website are protected by applicable copyright and trademark law.
The Company and Client are sometimes referred to collectively herein as the "Parties" and individually as a "Party."  This Agreement is made in pursuance of the Service or Project described herein, on the website, web app, mobile app or marketplace for services owned by Stafify BPO & Digital Agency Solutions Worldwide ("Stafify") at the domain and subdomains of www.stafify.com (the "Site").  All capitalized terms not defined in this Agreement have the meanings given to such terms in the Terms of Service Agreement ("Terms of Service") available at the Site, unless the context requires otherwise.